Copywriting & Editing
For more than 25 years I've written advertisements for the national and local press, radio stations and occasionally television. Now, I specialise in writing, proof reading and copy editing for digital media; focusing on the not-for-profit, SME, voluntary and charity sectors (most of the awards I have won have been for my copywriting and editing).
If you'd like to read some of my writing, you can drop-in on my blog or download my book: 'So It Goes'.
Should you need something writing, proof-reading, or editing (particularly online), just give me a shout and I'll be very pleased to discuss your project.
By the way, this is easily the most viewed and popular item I ever wrote: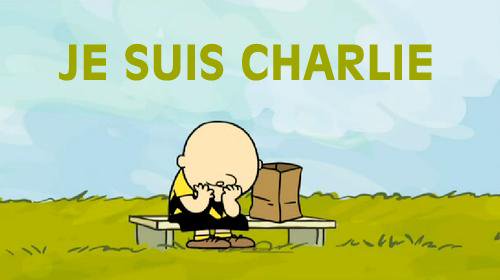 "Dear Mr. Shaw,
My name is Maeve Scott and I am the Registrar and Senior Collections Manager at the Newseum in Washington, DC, USA (www.newseum.org). The Newseum is an interactive museum dedicated to the history of news, journalism and the principles of the First Amendment. We strive to continually add artifacts to our collection that demonstrate the importance of freedom of the press. To this end, we are wondering if you might be willing to donate the original copy of the very moving cartoon you created in response to the attacks at Charlie Hebdo earlier this week. We think it would be an important addition to our collection. If you are interested, I would be happy to discuss our donation process with you at your convenience."